Addiction problems are found in just about every environment…including many family businesses. The entrepreneurial spirit found in family businesses is what makes them successful. And, entrepreneurs are not strangers to risk. You have to be a bit of a risk taker to strike out on your own to create a business that will support a family.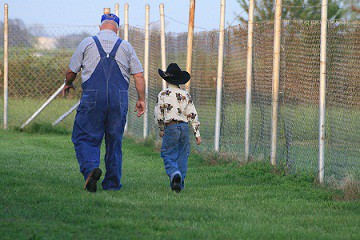 This doesn't come without a cost. It is stressful to experience the highs and lows of running a business. Unfortunately, many turn to alcohol to cope. And, it's killing the legacy of a significant number of successful families. If the family patriarch is dealing with addiction, he is likely to be very difficult to work with – especially for other family members. This puts any business continuity plan that relies on transferring ownership to the next generation in jeopardy.
Addiction Problem Hidden in Family Businesses
The study conducted in Q1 2012 included 99 family businesses from a broad range of manufacturing and business services companies across the country. It concluded that over half of the study's participants were coping with, or anticipated addressing a family-related addiction problem within the company. This number far exceeds the norm reported for the general population.

Of those included in the study, a staggering 54 percent had or had previously worked through an addiction disorder within the business's core ownership or management. Of the families with identified addiction problems, 83 percent were in the midst of working through an active drug or alcohol addiction while 17 percent of the families had dealt with an addiction in the past.

The situation is particularly difficult on a family-run business if the addict is the founder, patriarch, matriarch, or leader, added Dr. Gilliland. When someone abuses alcohol or drugs, the power and influence of the family often protects or enables them by preventing intervention. In some cases, they deny the destructive effects on the individual, the family and the workplace.
As a CPA, I have worked with many family businesses. It is not uncommon for the founder of the business to dream of turning over the "reins" to their children when the time is right. This presents lots of problems…even if addiction is not involved. Adding the additional stress of dealing with addiction – whether it's drugs, alcohol, or another disorder, is devastating. To the dream and the family.
The first step for dealing with any addiction problem is breaking through denial. This is a powerful defense mechanism that the addictive behavior depends on for survival. It will not go quietly…but go it must.
Do you have experience with a family business – yours or someone else's? Has addiction been a problem? Please comment and share to help us shed light on this problem.